ALERTA-NYC and Brado protest on September 7th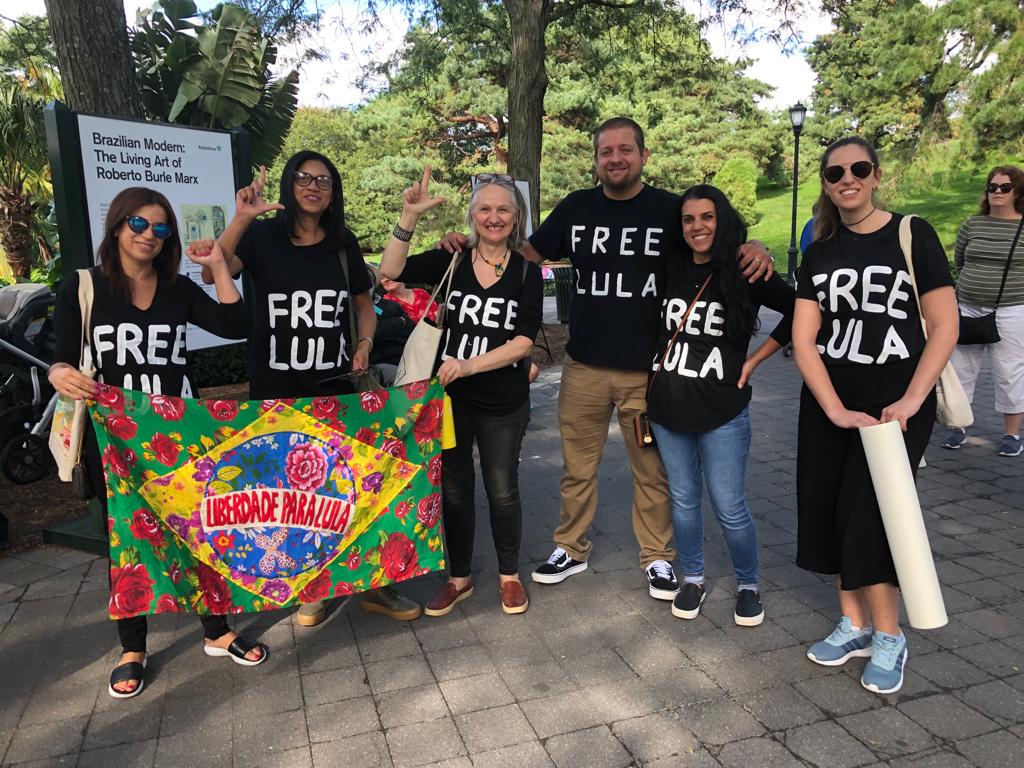 Activists from the collectives ALERTA-NYC and BRADO observed the Independence Day of Brazil on September 7, with Mourning and Resistance at the Burle Marx Exhibition_Botanical Gardens NY. The protest denounced the atrocities committed by Bolsonaro's government and aligned with similar resistance throughout the world. Protesters wore Black to demonstrate mourning and to oppose the call for wearing the traditional Green and Yellow by the current president.
Lula's imprisonment and the lawfare case against him are strictly linked to the rupture of rule of law and the hijacking of democracy in Brazil, it is also linked to the assault on workers' rights, persecution and assassination of LGBTQIA people, assassination of activists and indigenous people and the destruction of the Amazonia Rain Forest.
Flyers, protest signs and conversations with people that visited the Burle Marx exhibition asked for the support of Lula's freedom. Unfortunately, many knew about Bolsonaro and his atrocities but didn't know about the conditions that brought him into power and the connection to Lula's illegal imprisonment. People showed solidarity and many signed the petition for the annulment of his sentence. Some Brazilians approached the protesters moved by the act to denounce Lula's politically motivated sentence and thanked the activists for the resistance.
Check out the photos:
Text: ALERTA-NYC | Photos: Paolo Paci