Lula visits France, Switzerland and Germany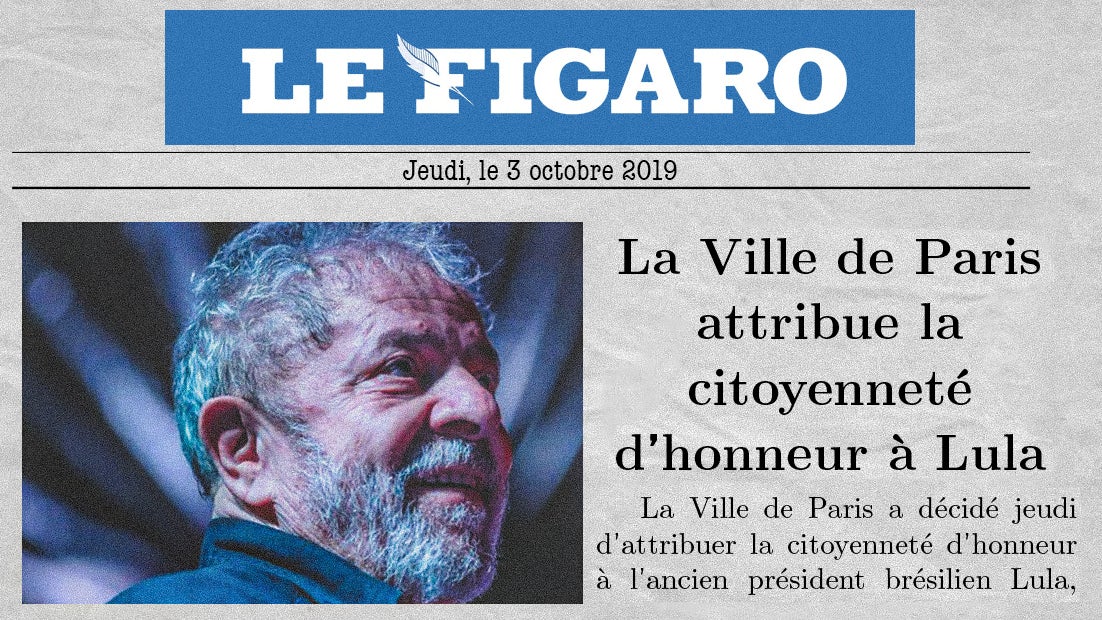 February 28, 2020
Photo: reproduction
Brazilian ex president Luiz Inacio Lula da Silva confirmed yesterday that He is going to visit three European countries between 3rd and 11th of March in order to hold talks with politicians, trade unionists and religious leaders about social inequality.
According to the site lula.com.br, the workers' leader will first stop at Paris in order to receive the title of Honorary Citizen of the French capital from mayor Anne Hidalgo in recognition for his fight against hunger and poverty.
On March the 3rd, the Lula da Silva participates in the Lula Free Festival, along with former President Dilma Rousseff and former Sao Paulo mayor Fernando Haddad.
On March 6th, the founder of the Workers' Party will be in Geneva, Switzerland, where he will attend a meeting with representatives of the World Council of Churches, composed of 340 religious representations from 120 countries.
Apart from this, Lula will also meet German trade unions representatives.
Finally, the former president will travel to Berlin, Germany, to meet with trade union and political leaders. On March 9th, the ex metal worker will participate in the Meeting in Defense of Democracy in Brazil, a public event with representatives of the International Free Lula (Lula Livre) Campaign.
Prensa Latina | Revision: Suzana Gava