Lula calls for defense of democracy after Bolsonaro's endorsement of protests against the Brazilian Congress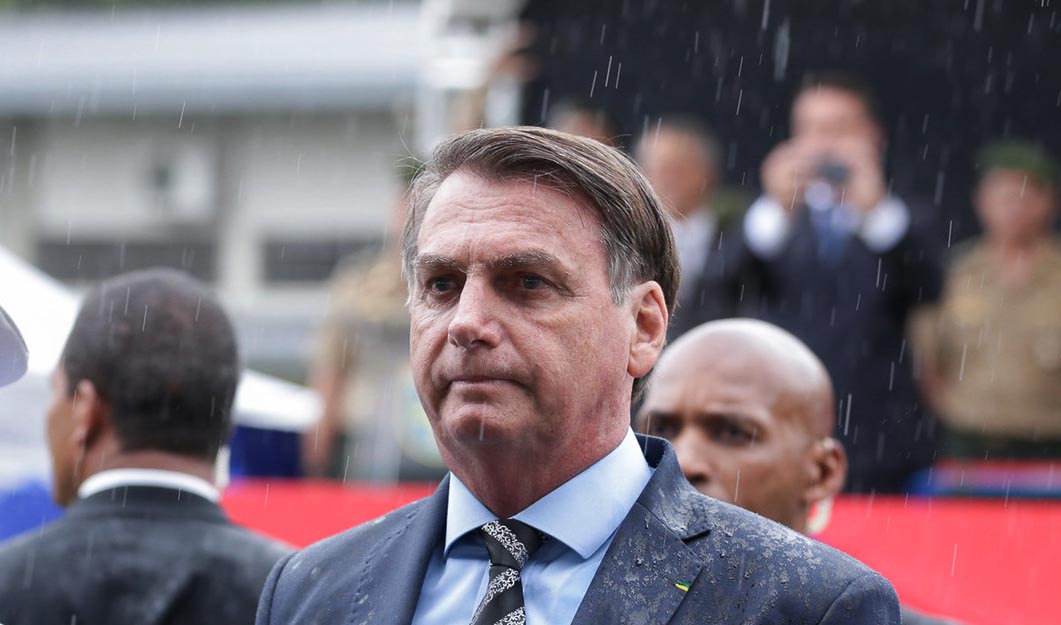 February 27, 2020
Brazilian current president Jair Bolsonaro. Photo: Carolina Antunes/PR
Former president Luiz Inácio Lula da Silva (2003 – 2011) urged the defense of democracy right after president Jair Bolsonaro showed his support to the mobilizations demanding National Congress' dissolution in Brazil.
"Bolsonaro and general Heleno (in charge of the Institutional Security Office) incite people to protest against democracy, the Constitution and the institutions, in another authoritarian gesture of those who attack freedom and rights everyday" tweeted Lula. He added it's "urgent" the National Congress, the institutions and society speak against this attack, to "defend democracy".
According to local newspapers Folha de São Paulo and Estado de São Paulo, Bolsonaro has shared propaganda videos, on his personal WhatsApp account, that contained messages urging his supporters to attend to protests against the parliament on March 15, under the motto "Brazil is ours, not the usual politicians' ".
Lula, on the other hand, has stated that what Brazil really needs is to create jobs and get people out of poverty.
"Bolsonaro has never gotten on with democracy. He's a false patriot who is surrendering our sovereignty to the US and condemning the people to poverty", he added.
Besides Lula, former president Dilma Rousseff (2011 – 2016) has stated, on the same social media, that Bolsonaro and general Heleno are "blatantly attacking democracy" and warned that if institutions do not provide a quick response, Brazil will fall once again into the darkness of dictatorships.
Former president Fernando Henrique Cardoso (1995 – 2003) has remarked that if the veracity of the encouraging messages from Bolsonaro is confirmed, Brazil will face "an extremely serious institutional crisis".
Bolsonaro's messages were shared a few days after general Heleno attacked the Legislature, calling them "racketeers" and accusing the National Congress of attempting to gain power at the expense of the government.
Sputnik | Revision: Paulo Penteado