Petition for Lula's freedom has been launched internationally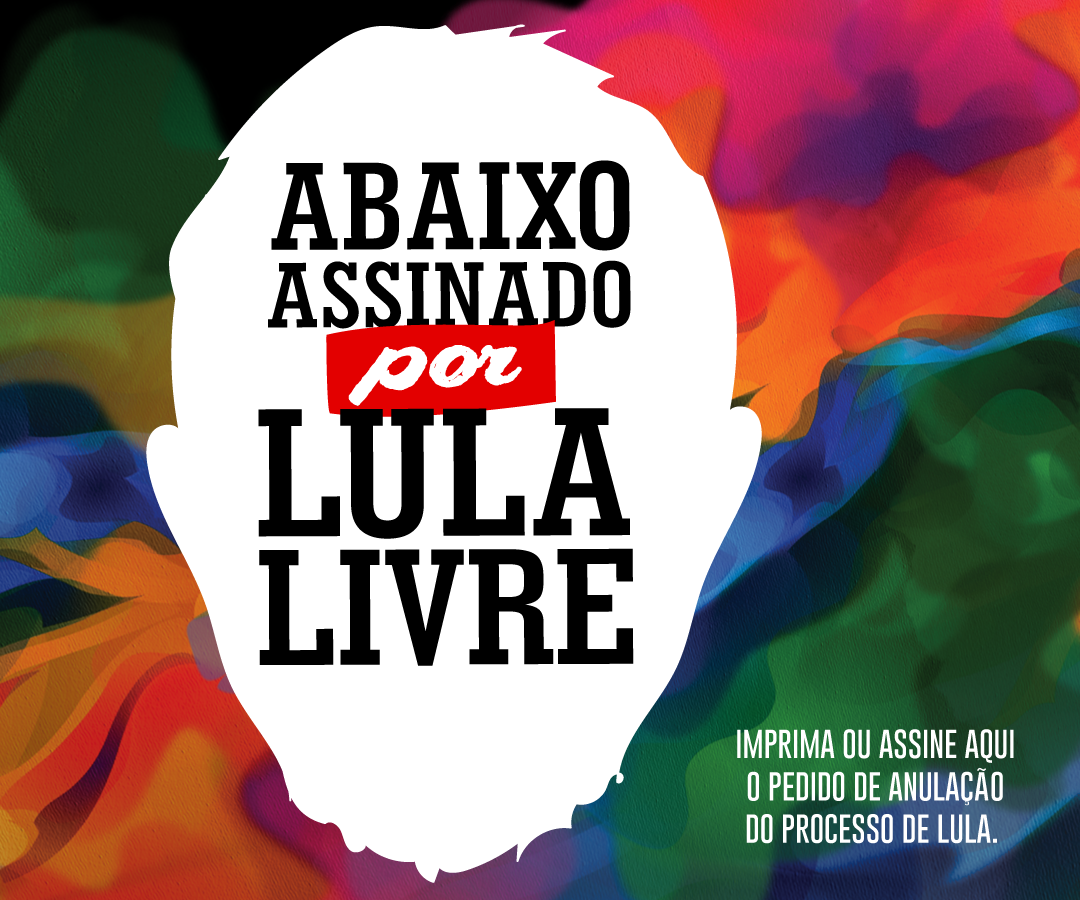 Free Lula Committees organized all over Brazil and other countries strengthened this Monday, 15th of July, the petition campaign for the ex-president´s freedom. The movement requests that the injustice committed against Lula be reverted. The document is available in six languages and can be filled out online.
Click here to sign.
The action takes place at a moment when the political persecution against Lula is in growing evidence. Conversations between ex-judge Sérgio Moro and prosecutors of the Public Prosecutor Office that have been reported by The Intercept Brazil show they were in collusion in order to condemn and prevent Lula from running in the elections of 2018.
Luiz Inácio Lula da Silva was leading all opinion polls of voting intentions. Out of the race and unable even to give interviews, Jair Bolsonaro (PSL) was elected and offered the Ministry of Justice to the ex-judge. Since then a series of setbacks have been imposed to workers by the current government.
Before these facts, it is notorious that the freedom of Lula is a matter of justice, but also of defense of Brazilian people´s rights. For such reasons the cause has been embraced by mobilizations of the Free Lula Committees and several other organizations.
The petition can also be printed. In that case, it should be sent to the Supreme Court at Praça dos Três Poderes, Brasília – DF, 70175-900 – Brazil.
Click here to download the material to spread the campaign.
Workers Party News Agency | Translated by Maurício Pupo, Rede Democrática Brasil – Montreal. Revision: Marc Cabioch.