David Harvey signs petition for the release of Lula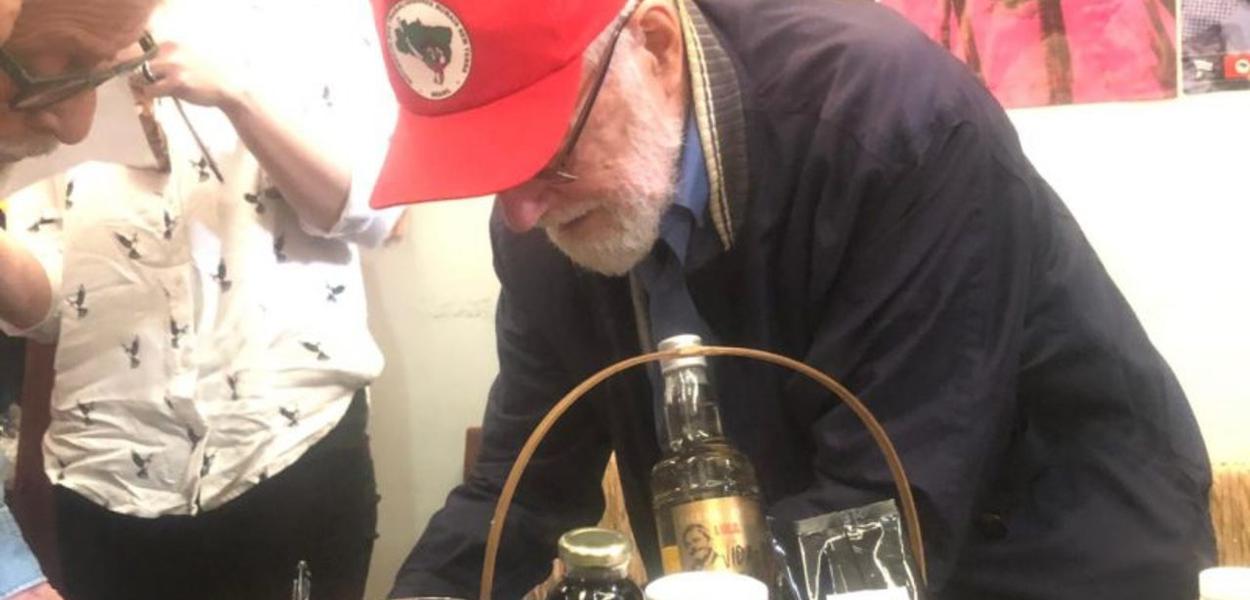 August 30, 2019
Photo: Press/MST
British geographer David Harvey, recognised as one of the most important thinkers of today, participated this monday (26th) in a debate about the challenges of the new international situation at Armazém do Campo, in São Paulo, owned by the Landless Workers Movement (Movimento dos Trabalhadores Rurais Sem Terra – MST). There, he signed a manifesto asking the release of brazilian's former president Luiz Inácio Lula da Silva, who was wrongfully convicted and is imprisoned for more than 500 days.
Harvey is one of the most influential marxist thinkers due to his avant-garde comprehension of the capital's dynamics. He has taken a stand in defense of the former president Lula ever since he was convicted, and this monday signed the petition put forward by the Free Lula Committee demanding that Lula's convictions are set aside immediately, given the revelations made by The Intercept, proving the impartiality of the Judges who convicted Lula. The petition already has over 90 thousand signatures.
David Harvey is the author of "The Condition of Postmodernity", considered one of the 50 most important non-fictional works published ever since the Second World War, by english newspaper The Independent. Harvey also signed the "No More Trump" petition, which asks for the end of the economic embargo imposed by the United States on Venezuela. This embargo is recognised as the lead cause of the economic crisis of the latin american country.
Check out the video:
Fórum | Translated by Nicole Herscovici. Revision: Free Lula Committee USA.