Car Wash was a judicial misconduct case, says Boaventura de Sousa Santos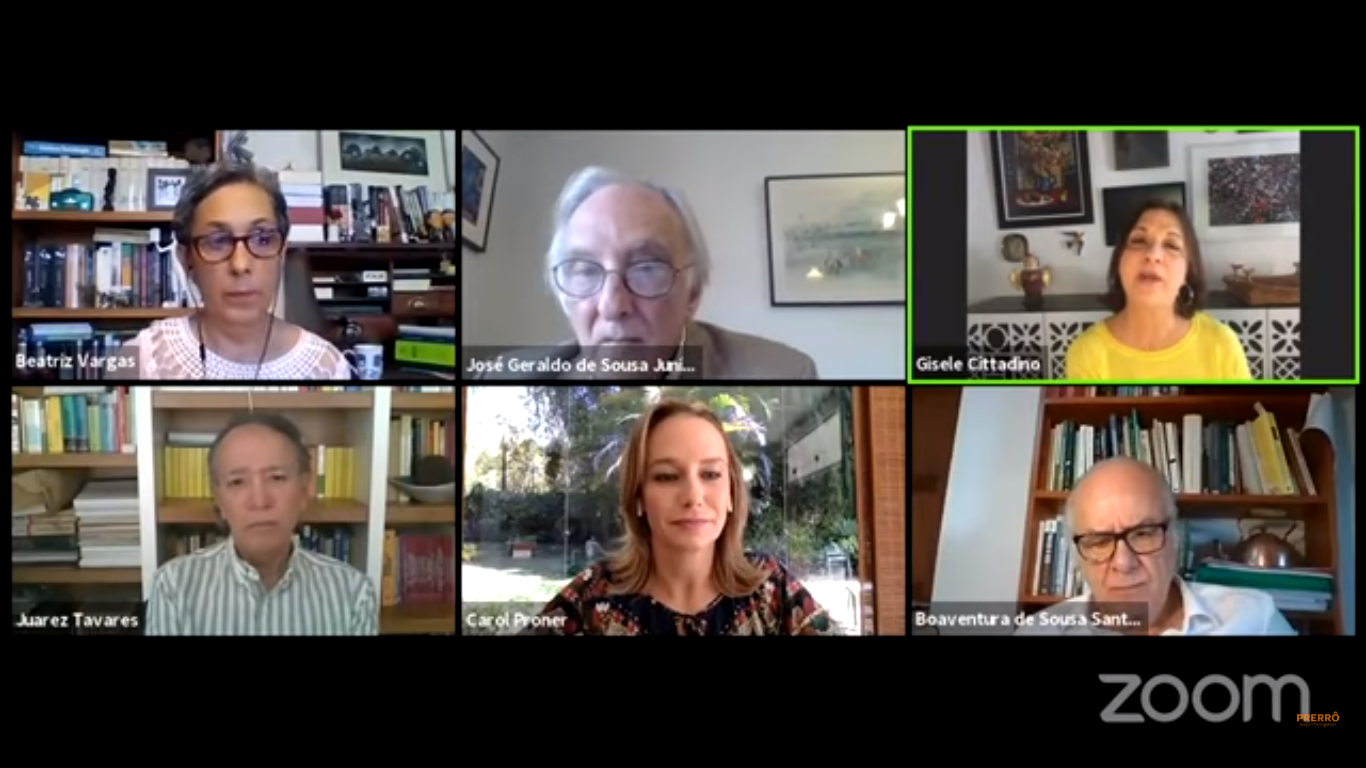 August 21, 2020
Photo: reproduction/YouTube
The six-year long Car Wash operation was once again criticized for its wrongdoings. The problematic misconduct was analyzed, this time, by jurist and sociologist Boaventura de Sousa Santos, during a live hosted by Grupo Prerrogativas this week.
Boaventura stressed that the Car Wash operation is part of a bigger US strategy to oppose China's and Brics influences on Latin America. "Obviously, Brazil is a very important piece in this strategy and some people were put in charge to implement this. 'Some people' means Sergio Moro". According to the sociologist, the operation made believe it was a struggle against corruption when, in fact, it was a "highly political fight because investigations were highly handpicked. The fight against corruption is always political when investigations are handpicked."
"We observe here [in Brazil] that it has been an inquisitorial process (…) created not only by an external player, but also by the media. It's not by chance that a party [the Workers' Party] and a person [former president Lula] are daily demonized by the press, in a country that is very susceptible to this kind of communication, especially televisual. (…) Therefore, I believe that it has not been 'judicial activism', but "judicial misconduct", he stated.
Academic research
The analysis was made during a live hosted by Prerrogativas, a group composed by jurists and lawyers which debates issues concerning Law in Brazil. They were debating the results of an academic research presented by Gisele Cittadino, Juarez Tavares and José Geraldo de Sousa Junior, representatives of some of the research groups that led the initiative.
The research sought to discover the legal community's opinion on Sergio Moro performance as a judge in the proceedings against former president Lula, and also the merits of the proceeding about the former judge's partiality.
The results point out that almost one-hundred percent of the interviewees considered that the Brazilian judiciary system was completely violated, and also that the principle of impartiality was not observed in the proceedings against Lula and, thus, the former president has not had the right to a just and legal trial.
The research interviewed almost 300 scholars who study areas such as criminal procedure, criminal law, constitutional law, human rights and related subjects, the majority of them from some of the most highly spoken universities in Brazil.
Watch the live: