Lula Livre at the Martinho da Vila Concert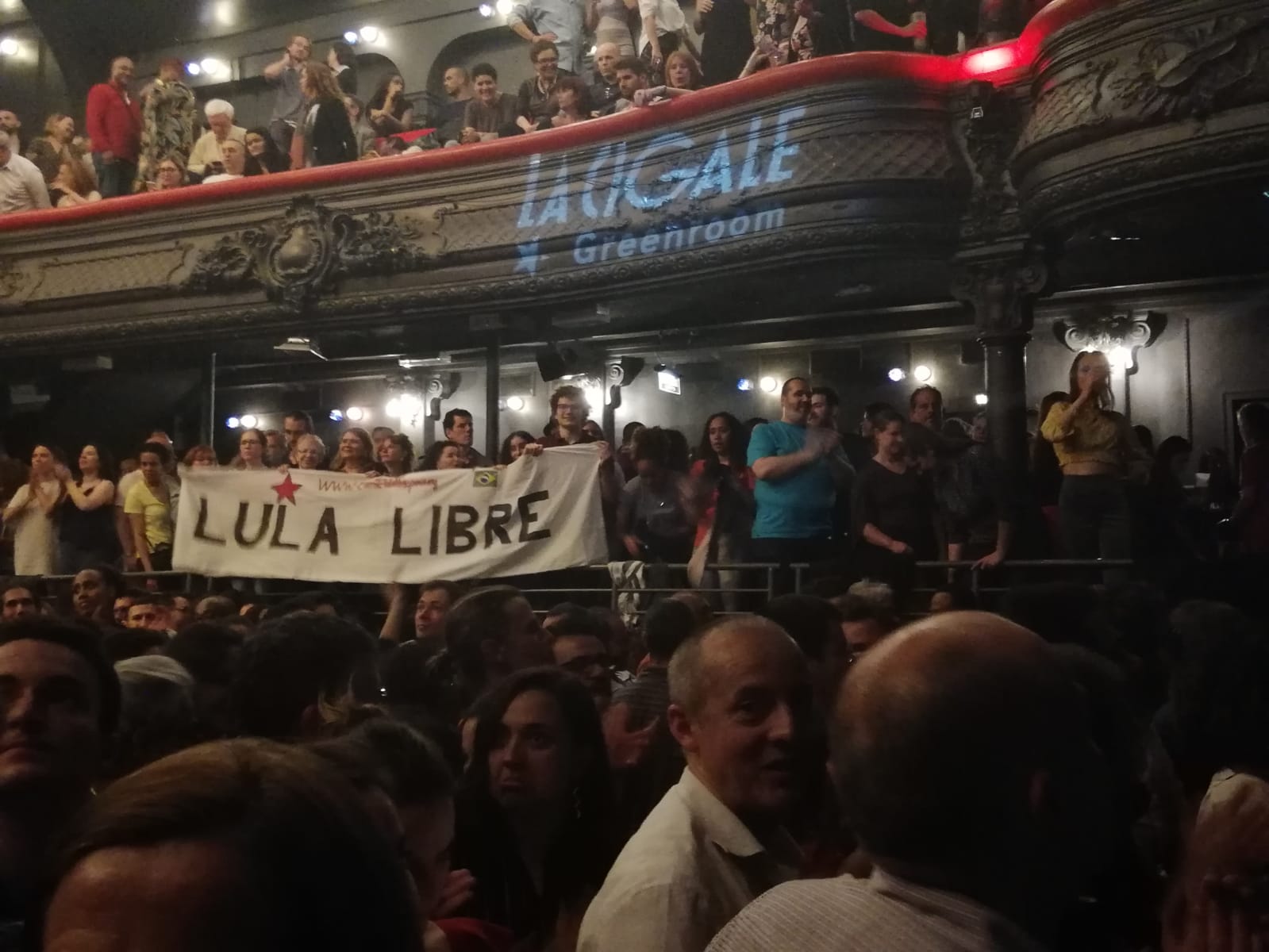 Today (17), the Parisian Solidarity Committee for Lula held a protest and distributed flyers during Martinho da Vila's concert, in the famous venue "La Cigale", in Paris.
On a day when the venue was filled to capacity, about 1300 people, the members of the Committee were well received by the audience, who took photos close to the 'Lula Libre' banner and sang for Lula's freedom. Even Martinho da Vila himself joined the protest by shouting "Free Lula."
According to the parisian committee members, the concert was a great opportunity to raise awareness and show Brazilian and French citizens the juridical absurdity that is Lula's imprisonment. "Today, Lula is a political prisoner in Brazil. He was jailed to prevent him from running in the 2018 presidential elections and to stop his popular leftist programme in the government. It is essential that more and more people are aware of that and join the movement for ex-president Lula's freedom, especially now when we can see a frightening rise in conservatism and neofacism in the world", said a demonstrator.
Check out the photos:
Photos and videos: Parisian Solidarity Committee for Lula | Translated by Cleusa Vicente, Free Lula UK Committee .