Free Lula Convoy throughout Europe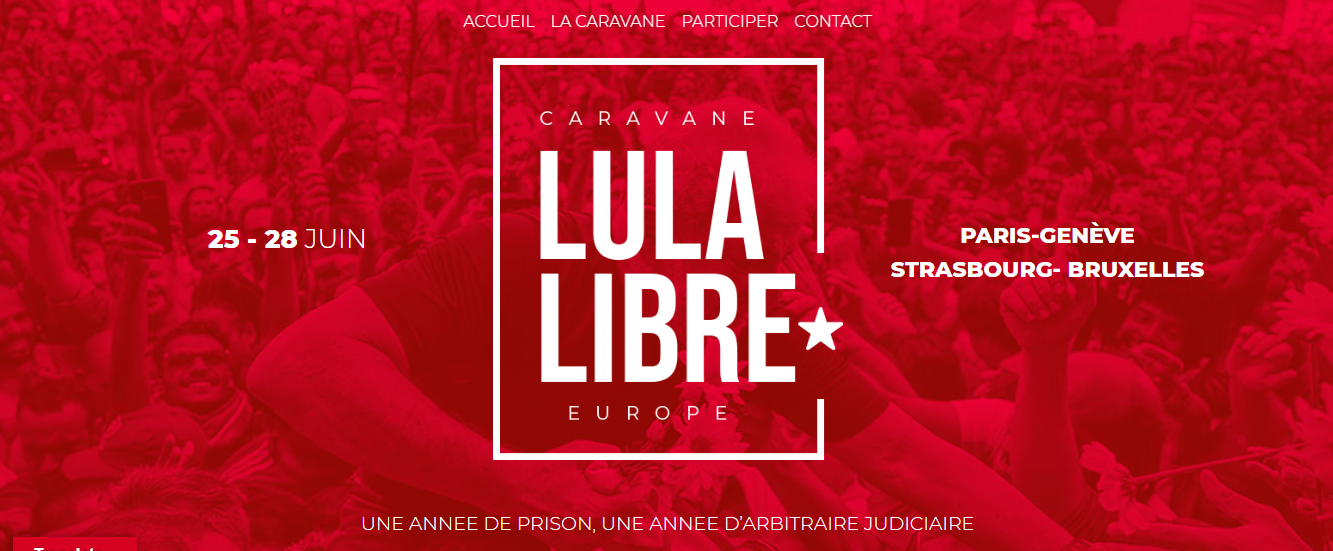 The freedom of Luiz Inácio Lula da Silva is a matter that goes beyond Brazil's borders. To denounce the persecution and the unjust process that made Lula a political prisoner is the mission of a group that forms one of committees for Lula Livre in Paris, France.
It is from the French capital that the members of the movement will leave, on the 25th of June, in a convoy for the ex-president's freedom. It will comprise entirely of volunteers. They will start by visiting UNESCO, Paris; then on to the UN Supreme Council on Human Rights and the World Council of Churches, both in Geneva; the International Labor Organisation, in Geneva; the European Council in Strasbourg and the European Parliament in Brussels. The Lula Livre convoy will finish on the 28th of June.
On each stop, and throughout the journey, the group will claim that Lula's imprisonment is unjust and that it was carried out to prevent him from being a candidate and, possibly, being elected as the president of Brazil. One of the key points for the denunciation is the fact that the judge Sergio Moro, who coordinated the investigations and the sentencing of the ex-president, went on to become a minister in the elected government. He greatly benefited from Lula's imprisonment.
The group's journey can be followed on http://lulalivreeuropa.com/ or on the group's fan-page on Facebook: Caravana Lula Livre Europa. The International Lula Livre committee's page, comitelulalivre.org/, will also be publishing news and images about the convoy's progress.
Translated by Cleusa Vicente, Free Lula UK Committee.