#FreeLula in Rome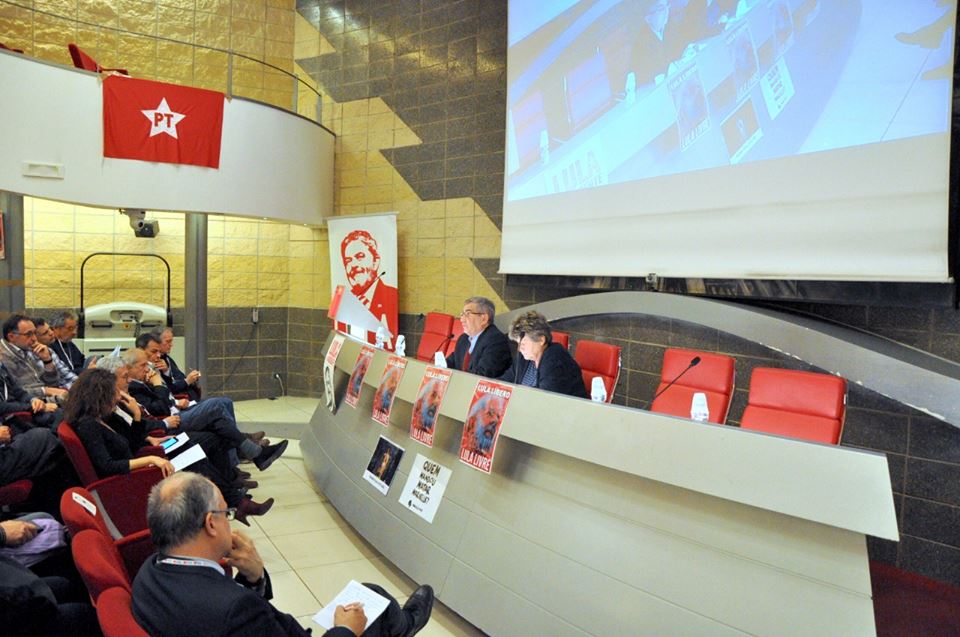 Free Lula act, Democracy and Human Rights in Brazil.
Rome, April 6th, 2019. At CGIL' s salone Di Vittorio, on the evening of April 4th, hundreds of militants, partigianos, politicians, professors, jurists and union leaders joined in solidarity to President Lula and to fight for his release, for democracy and for human rights. From Brazil, the former chief of the President's Office, former minister Gilberto de Carvalho, joined the act. The testimonials from those present recalled moments with president Lula over the last 40 years, and sent an important message to the former president and to the Brazilian people, as summed up by Maurizio Landini, Secretary-General of CGIL: "the Brazilian people will be able to leave this delicate historical period, with more justice and democracy. Lula, as a person, as a former union leader, metal worker, as former president and as a symbol and a protagonist of a period of social conquests, will be free again, in the front line, ready to retake the fight for the rights and for his country, for his people. As he taught us all these years."

Pictures below:

From Comitato Italiano Lula Livre , on Facebook.