Simultaneous acts for The Lula's Freedom International Rally, starting on April the 4th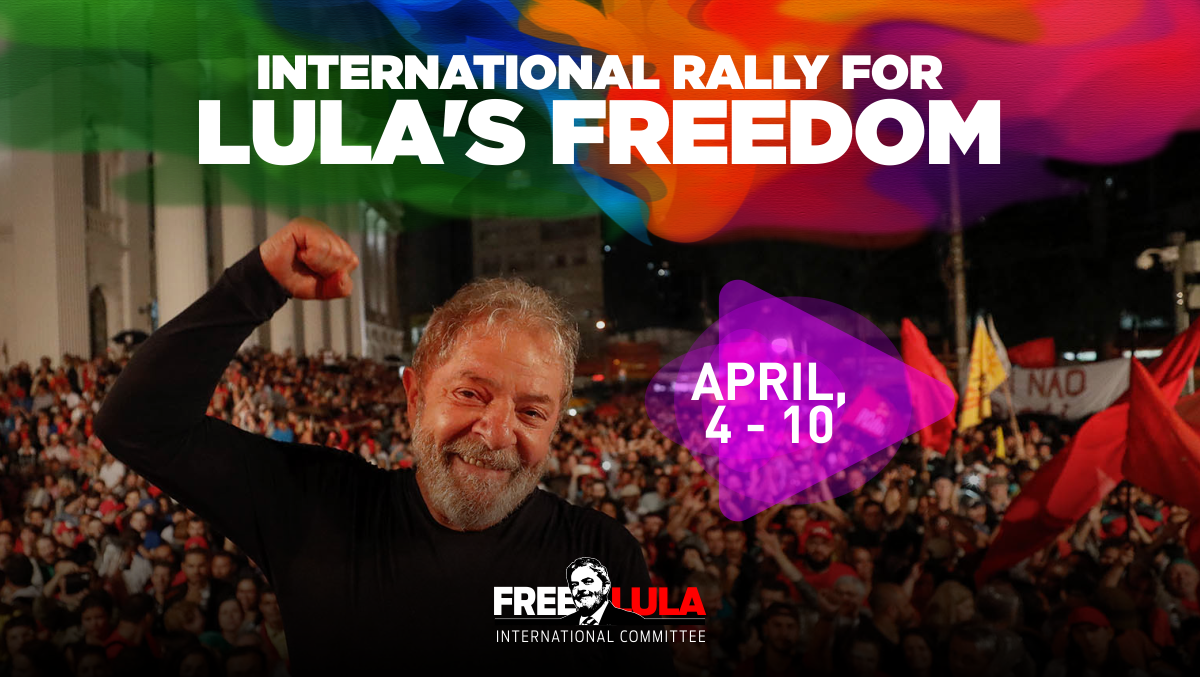 The Luiz Inácio Lula's imprisonment one year anniversary is holding demos and protests in Brazil and in all over the world. Manifests defending Lula's freedom are going to happen simultaneously in over fifteen countries. April the 7th is the chosen date for the starting of the Rally for Lula's Freedom.
The Rally in Brazil and other countries are meant to denounce the his political imprisonment. When Lula was kidnaped, he was at the first place on polling for the 2018 elections. Sergio Moro was the judge that was in charge for the criminal investigations and condemned Lula, and he is now prized as Jair Bolsonaro's Ministry of Justice. Lula is a victim of an attack from the media and the justice, suffering of lawfare. The lawfare is going to be denounced by the protesters.
The smear campaign that victimize Lula is outrageous in Brazil and in foreign countries. His process has been followed by UN Humans' Right Committee. Meanwhile, Brazilian mass media and part of Brazilian's court try to destroy his public image. Lula is nominated to the Nobel Prize because of the social changes he provokes in Brazil as well in other countries, his biggest legacy. A petition with millions of signatures support his nomination.
The signification of the former president against the ultranationalist and conservative wave can be recognized according to the number of demonstrations and protests that are going to happen in Brazil and all over the world. Lula's Freedom Campaign day will be broadcasted on YouTube for 12 hours. (The link will be publicized as soon as possible).