Lula meets with trade unionists in Rome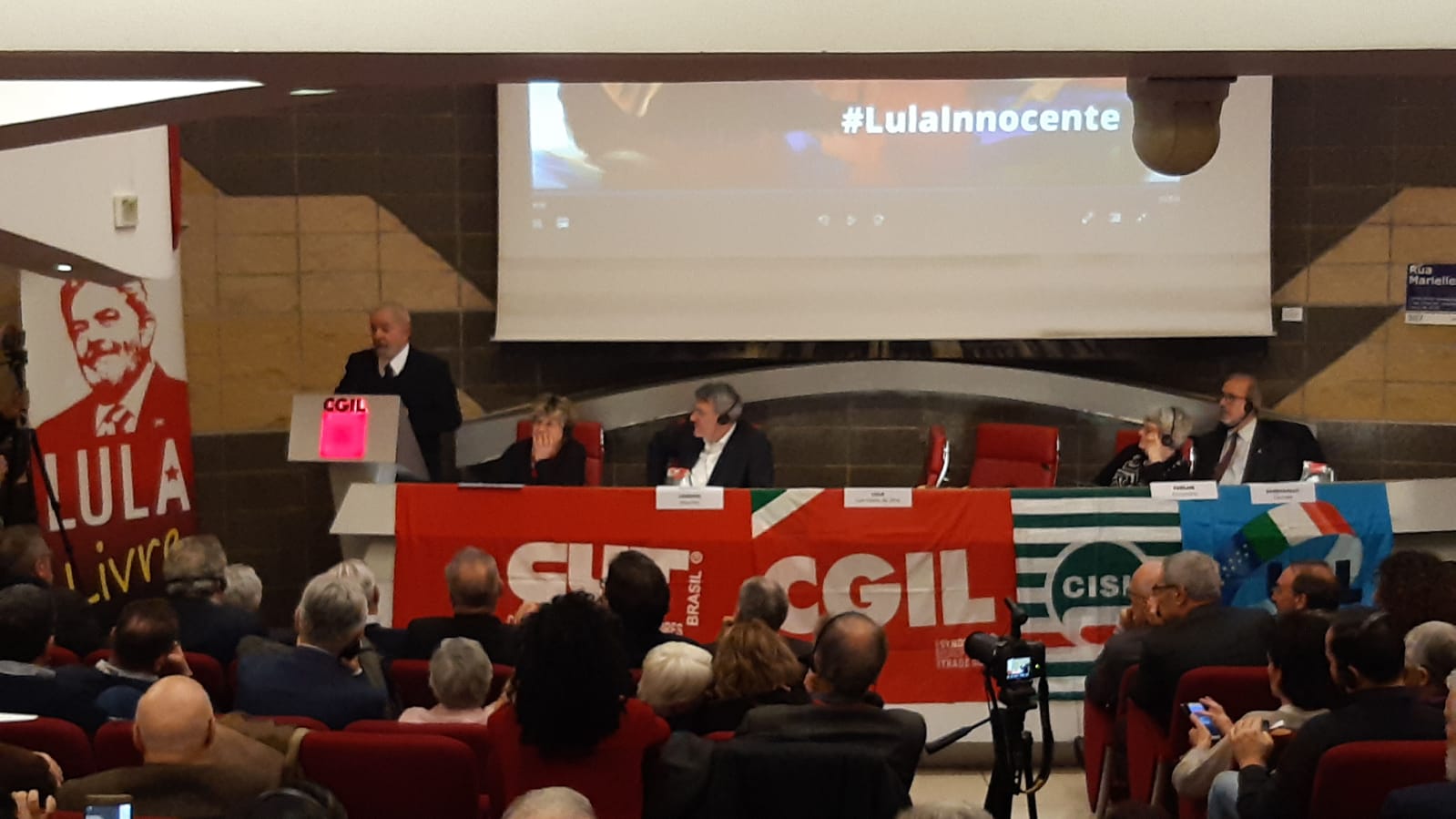 February 14, 2020
Photo: Comitato Italiano Lula Livre
Today afternoon, former president Luiz Inácio Lula da Silva had a meeting with trade unionists and other political movements at the Italian General Labor Confederation's headquarters, in Rome.
They talked about the fight for social justice, freedom and democracy in Brazil, and also worldwide.
"Beautiful conversation with Lula, an extraordinary protagonist of battles to fight inequality," said Nicola Zingaretti, leader of the Democratic Party.
Check the photos out: