In Brazil, Lula defends the role of the State in the face of Covid-19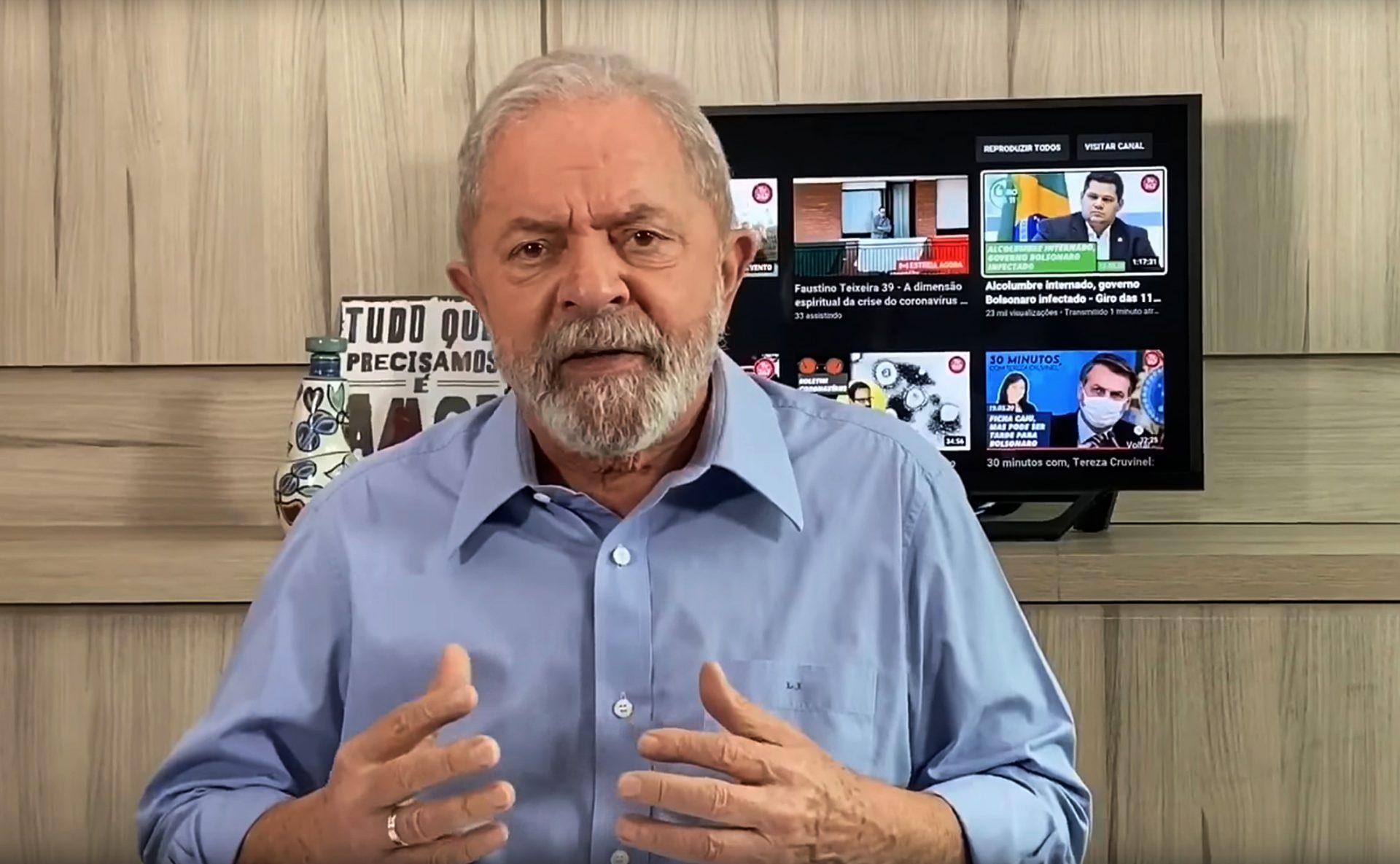 March 24, 2020
Photo: Twitter
Former Brazilian president Luiz Inácio Lula da Silva defends on social networks the role the State should play in the face of the pandemic of the SARS-CoV-2 coronavirus that causes Covid-19.
"Only a strong State is going to take care of people", Lula said in a video that circulated on digital platforms, and pointed out that in Brazil "we demand that the government (of Jair Bolsonaro) gives people at least a minimum wage."
Da Silva highlighted the need for a tax reform in the country in order to impose more taxes on the richest, and mentioned public initiatives against coronavirus in the United States and Europe.
"It's important Brazilians take into account that only a strong State serves the workers' and the most vulnerable people' best interests", the Workers' Party founder asserts.
He affirms that "for the wealthy, the more privatized the State is, the better. The State is the only institution interested in taking care of the people most in need".
Lula advocates state policy measures to overcome the crisis caused by the pandemic and asks for a basic income for informal and precarious workers.
"A strong state will set up as many care beds as necessary, make as many investments as necessary so that our researchers can find a vaccine. A weak state does nothing", he stresses.
According to recent data from the Ministry of Health, 34 people have died and 1,891 people are infected in Brazil.
Watch the video below: