Hardt copied and used Moro's notes to sentence Lula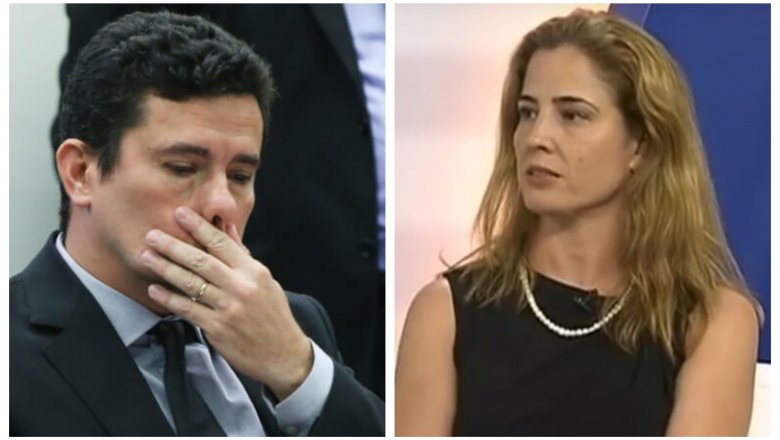 Ler em português | Leer en español
That the sentence passed by Judge Gabriela Hardy, from 13th Federal Court of Curitiba, was absurd and without evidence like Sérgio Moro's we have no doubt. After all, the magistrate, ignored the law and even duplicated people in order to convict Lula.
But, what we also know is that Hardt copied and used whole passages from her mentor the Minister of Justice for Bolsonaro's government (PSL).
The newspaper Folha last Tuesday (12), highlighted that Lula's defence team will point out this trick used by Hardt on the Atibaia farmhouse sentencing (SP). Hardt altered the order of the notes and used phrases and terms identical to those used by Moro on his sentencing in the case of the Guarujá triplex.
The magistrate mainly copied, the part concerning the length of the sentence, where a whole paragraph is identical to Moro's one from 2017. This is just one of Hardt's innumerous inconsistencies that the defence team will question when an appeal is made at the next meeting of the 4th Federal Court (TRF-4).
The whole sentencing presented by the judge is based on the word of an informer, who was generously compensated and, also, duplicated by Hardt. Besides all that the magistrate went further with Moro's juridical invention and went from " undetermined craft acts" to " nonexistent craft acts". The lack of legal foundation and evidence is such, that the judge had to rely on using the word ' supposed ' 24 times.
Translated by Cleusa Vicente, activist at the Comite Lula Livre UK – Free Lula | Text and photo: Workers' Party News Press  | Workers' Party