Celso Amorim congratulates Anne Hidalgo for reelection as mayor of Paris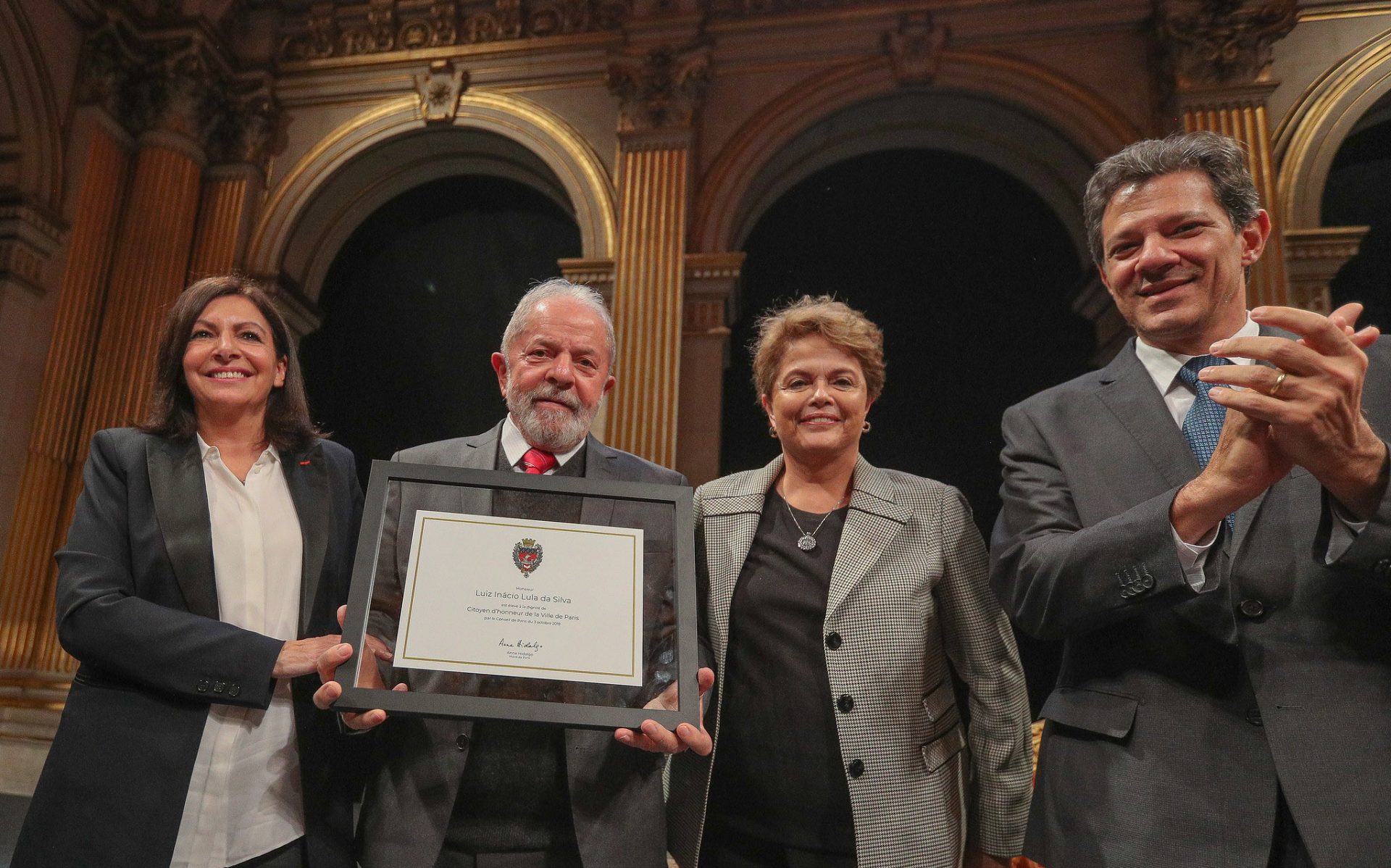 June 29, 2020
Anne Hidalgo, Lula da Silva, former Brazilian president Dilma Rousseff, and former São Paulo's mayor Fernando Haddad in Paris at the ceremony for the award of honorary citizen title granted to Lula. March 2020. Photo: Ricardo Stuckert
The president of the International "Lula Livre" Committee Celso Amorim congratulated Anne Hidalgo this monday for having obtained a second mandate at the helm of the city.
"I want to send you my congratulations for the brilliant reelection as mayor of Paris. I do this in my own name, but also as president of the International Committee of Solidarity in Defence of Lula and Democracy in Brazil. It is a really festive day for all progressive Brazilians. Congratulations again!", stated the former Brazilian foreign minister.
Anne Hidalgo (French Socialist Party) has won the second round of the local elections for the french capital with around 50% of the votes this Sunday (28th).
Brazilian former president Lula has also congratulated Hidalgo: "I wish to congratulate the parisian people for having re-elected Anne Hidalgo as mayor of the city in a demonstration of recognition for the extraordinary job she has been doing for their city. It is a humanist, ambientalist and democratic administration." posted Lula on his Twitter account today.
Hidalgo, who is ambientalist and Human Rights activist, has participated in the campaign for freedom and recognition of innocence for Lula, whom she called "the most parisian of all Brazilians", when he was awarded the title of Paris' honorary citizen in March this year.
Translated by Suzana Gava.