By pleasing the Americans, Bolsonaro is causing tensions within his own people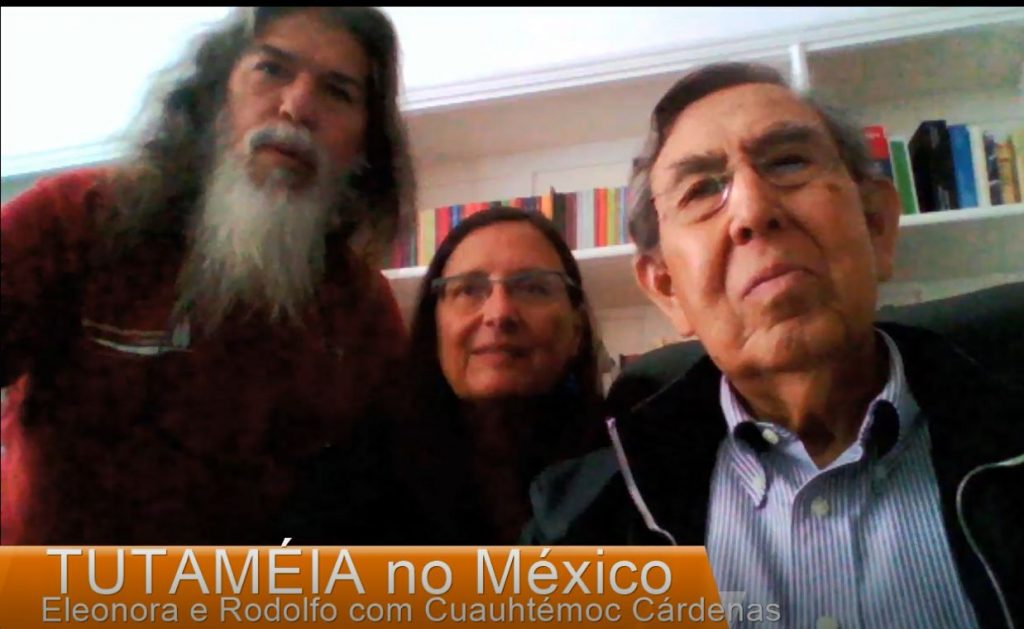 Ler em português | Leer en español
"Bolsonaro's government is dependent on the political and economic interests of those who dominate politics in the USA. Unfortunately, the USA are composing upon Brazil, the largest country in Latin America, interests that are not those of the Brazilian people".
This assessment comes from the Mexican politician Cuauhtémoc Cárdenas in a interview with TUTAMÉIA in Mexico City. For Cárdenas, Dilma impeachment, Lula's imprisionament (and removal from the electoral race of which he was favourite) and Bolsonaro's election are all part of the same picture that has the backdrop of the USA's interest in oil. " Oil on the American Continent is a major factor in the USA's economic and foreign policy", he says.
Cárdenas talks about the regression in relation to Democracy on the Continent, where, in his view, Brasil is today the most clear example of this process- he puts Argentina in second place. "The most dangerous is the one in Brasil where there is a arbitrary decision, a violation of the law and people's rights. There is president Lula's case, who was sentenced without any evidence, with a judiciary ignoring constitutional procedures and his rights as a citizen".
To him, Lula's trial " Is clearly a trial of political nature, it is political repression which pushes aside any and all Brazilian and International Laws. That's what is keeping presidente Lula in prison". Cárdenas asserts that this situation is very clear for the world to see. " the presence of not only reactionary sectors, but also a repressive (Brazilian government), represent risks of regression to the country's democracy".
And he adds: Lula can continue to count on the solidarity and friendship from progressives from Mexico. We expect that the injustices committed against him are overcome and we can have him with us again fighting for ideals we have in common ".
Mexico's mayor, senator, governor and three times candidate of Mexico's presidency- 84 years old Cuauhtémoc Cárdenas has a trajectory of struggles connected to the left wing. His father, Lázaro Cárdenas, was Mexico's president for the second half of 1930, and Cuauhtémoc continues to be one of the most popular politicians among Mexicans. Cuauhtémoc had an important role on agricultural reform and nationalization of Mexican oil.
Oil is still a crucial matter for Mexico, Brazil and Venezuela, as has been shown by recent events. Cuauhtémoc Cárdenas has no doubt that North America's interest in the planets largest oil reserves is the core of the actual crises in Venezuela.
In Cárdenas' view, Donald trump's pressure over Venezuela is his desire to " make sure that Venezuelan oil reserves are available to the USA both short and long term". Cárdenas classifies it as " inappropriate intervention" the blockage and the seise of Venezuela's assets. "Those are unjustified measures that only damage the economic and social situation in Venezuela".
Cárdenas advocates a negotiation, supporting the Iniciative lead by Mexico and Uruguay for a dialogue between the government and the opposition. Nicolás Maduro agreed to having talks, but the opposition refuses to engage in debate, investing in confrontation with full support of the USA. Cárdenas hopes that "dialogue will come with time".
And, how can we play against this regressive wave, especially in Brazil? In this exclusive interview for TUTAMÉIA, Cuauhtémoc Cárdenas advocates unity " to all those who want to find a solution to the main problems of our population. We have to prioritise the collective problems and talk to popular sectors on how they can organize themselves to face this commom struggle together ".
Text and photo: Tutaméia | Translated by Cleusa Vicente, activist at the Free Lula UK Commitee.