NUMSA: Free Lula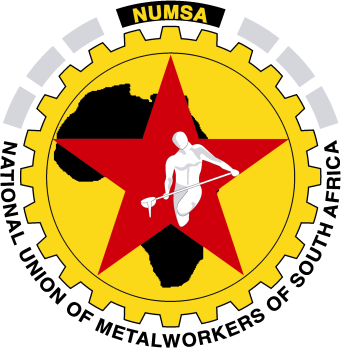 NUMSA Memorandum to the ambassador of Brazil
The National Union of Metalworkers of South Africa (NUMSA) is joining millions of comrades across the globe today, to demonstrate against the erosion of basic basic democratic principles and the persecution of political activists in Brazil, and in particular, the persecution of former President Luiz Inacio Lula da Silva.
We have observed the continuous and brutal attack on democracy and the violation of the rule of law in Brazil, which is escalating ar an alarming rate on a daily basis.
These attacks and the growing political violence and impunity have led to the murder of popular Rio de Janeiro city-counsellor, Marielle Franco, and her driver, Anderson Gomes earlier this year. Until today no one has been arrested or prosecuted for their brutal execution. Since the Coup d'état against President Dilma Rousseff in 2016, with the indisputable participation from the judiciary and media, the ilegitimate government of Michel Temer has usurped power in Brazil and has been adopting a series of measures to worsen the conditions for the working class majority in that country by:
– Expanding a program of privatizations, this includes the Pre-Salt oil reservoirs;
– Selling national goods to international capital, including land;
– Threatening to take away State control over the Central Bank;
– Interfering over the autonomy of universities and extinguishing fundamental rights;
– Violating freedom of association for workers and the hard won righst of Trade Unions.
Comrade Lula da Silva is the latest victim of these arbitrary and brutal acts against popular political activists who have been pursued by the government of Temer for more than a year now. Lula has been convicted and arrested on trumped up charges of money laudering and corruption, for the possession of an apartment that never belonged do him. The investigation and prosecution was carried out by Judge Sergio Moro, who has demonstrated extreme bias and prejudice against the former president.
Lula da Silva was accused of accepting over a million dollars in bribes from the construction company OAS to pay for the renovation of a beachside apartment which was owned by his wife.
Throughout the trial, his legal team provided evidence that the former president never received any benefits other than his salary and the gifs routinely bestowed upon any head of state. The prosecution failed to provide any proof linking him to any crime. None of the prosecution's witnesses provided any evidence linking Lula to allegations of bribery or linking the apartment to the former president. The case is based on evidence provided by a convicted criminal, the former CEO of OAS, who was himself convicted of corruption.
The judicial system in Brazil has been captured and politicized. No evidence has been presented that proves his connection to any wrong doing, beyond a verbal confession of a convicted corporate felon seeking a plea deal.
Lula is innocent and his imprisonment is primarily political and part of the Coup. Its purpose is to block him from running in the next Presidential elections. They want to prevent him from participating because he remains the most popular political leader in Brazil.
Lula's policies have helped millions of Brazilians to drastically improve their lives, and that is why he remains the most popular politician in Brazil.
During his two terms as president he lifted 40 million Brazilians out of poverty and he created millions of jobs. Poverty fell by 27% during his administration because he pursued Socialist reforms. During his first term he launched the "Zero Hunger" campaign designed to ensure that every brazilian family had three meals a day. Over 12 million families were beneficiaries of the project. Furthermore, Lula, who was a Metalworker, was the only president in Brazilian history who did not have a university degree, but who built more universisties than any other leader before him. We condemn this political witch hunt against a progressive Socialist leader.
Comrade Lula's arrest and imprisonment undermines democracy by denying the people of Brazil the right to choose who they want as President.
We are joining the chorus of voices to demand the following:
1. The immediate release of Comrade Lula until the appeals process has been completed in accordance with the Brazilian constitution.
2. We also demand an impartial and independent review of Lula's case by a judiciary that is not connected to the Temer government.
3. We demand that Lula be allowed to run for President in this year's election.
4. The power to arrest and detention without bail has been abused by the investigators in the case involving comrade Lula. We demand that the government of Brazil comply immediately with the international law and that it must uphold, and protect the fundamental human rights of all citizens.
For and on behalf of the National Union of Metalworkers of South Africa.
Read the full document in PDF.