Millions of children did not starve due to Lula, says Nobel Prize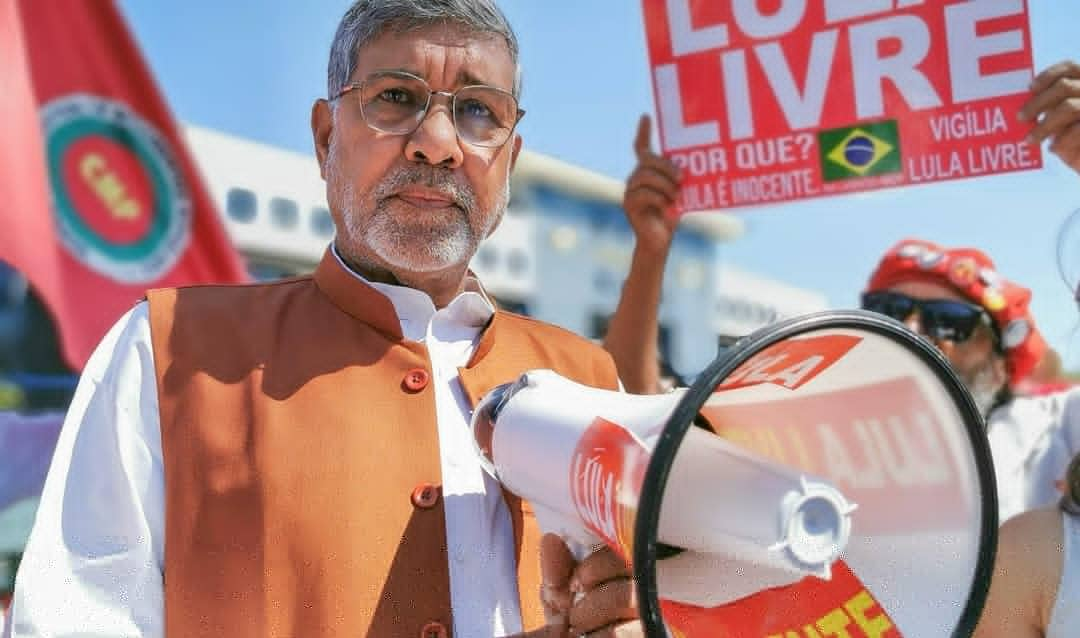 October 25, 2019
Foto: Ricardo Stuckert
Thanks to Luiz Inácio Lula da Silva, millions of children stopped starving, said Indian Kailash Satyarthi, Nobel Peace Prize 2014, after visiting the former Brazilian president in the southern city of Curitiba.
'We are very grateful for the change that (Lula) made for millions of people in this wonderful country. We know that he launched programs to remove millions of people from poverty and hunger,' said the children's rights activist after leaving the headquarters of the Federal Police in Curitiba, capital of the state of Paraná.
He said that, thanks to the contribution of the ex-president, 'millions of children had the opportunity not to be enslaved or starve.'
He said it increases the hope of Lula, who has been serving political prison since April 7, 2018, to prove his innocence.
'I've known him before and he's the same man, but stronger than ever and with great strength in his heart and soul,' he said.
He pointed out that the founder of the Workers Party is determined to make a better world and 'is very concerned about all the people of this country. He is worried about the politics of the world. '
He said that with the former president 'we talked about the situation in several countries, mainly in Latin America. He said he is determined to go out and live until he is 120 years old. '
Satyarti is the second Nobel Peace Prize to visit Lula, who frequently receives visits from foreign personalities. Last September 12, he received the Argentine Adolfo Pérez Esquivel, Nobel in 1980.
The human rights defender was accompanied on the occasion by the Spanish sociologist and journalist Ignacio Ramonet.
Earlier, in February, Satyarti, an architect by profession, warned that he feared for the life of the former unionist and admitted believing in justice, but not in the judicial system.
He denounced that they condemned Lula because 'he removed 36 million Brazilians from extreme misery, from hunger, from marginality, from the grave situation that the people of Brazil are experiencing.'
Check out the video: