Lula's defence team lodges an expert report that proves judge used Moro's text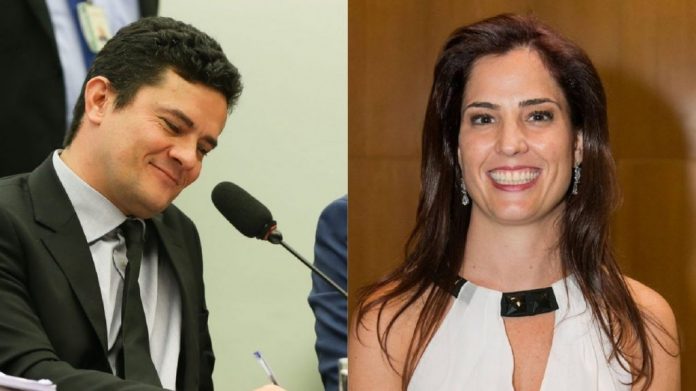 Lula's defence team lodged an expert report at the Supreme Federal Tribune (STF), this Thursday (28th), that prompted, at the least, that the judge Gabriela Hurdt wrote her sentencing basing on ex-judge Sergio Moro's triplex sentence, to convict ex-president Lula on the Atibaia farm house (São Paulo). The report shows that "The farmhouse sentencing is a replica of the triplex sentencing, as for the multiple and extremely terminological coincidences".
The document signed by Celso Mauro Ribeiro Del Picchia, an Emeritus member of the Judicial Experts Association (São Paulo), the International Forensic Sciences Association (IAFS), the Brazilian Forensic Sciences Association (ABC) and the Latin Forensic Sciences Association, shows that Hardt's text presents phrases with the same character and construction as Moro's text. Moro is currently the justice minister for Bolsonaro.
During the analysis, Del Picchia also found, in the third from last paragraph of Hardt's sentencing, clear evidence that the judge just copied and pasted Moro's sentence. In determining the estimated minimum for reparation of the alleged damage, the magistrate, who took care of the process concerning the farmhouse, "wrote" that "the amounts confiscated with respect to the apartment should be deducted".
Before the technical opinion, Lula's defence showed that it is clear that the lawsuits involving ex-president Lula "are not being properly judged in the lower court; on the contrary, there, they only formalise pre-established guilty verdicts, including the rewriting of sentences handed down by the ex court judge, a symbol of the directed punitive program". Accordingly with the lawyers, there is a true "fordization of the court judgment".
Hardt's sentence, juridically, is absurd and lacks proof. It was obvious that, in her decision, the magistrate left the law aside, in such a way that she even duplicated people in order to convict Lula. Besides that, the judge's text collects juridical absurdities, that defy the logic of those who read them, it a series of inconsistencies.
Text e photo: lula.com.br | Translated by Cleusa Vicente, an activist for the Free Lula UK Committee.