Lula da Silva to AP: "Bolsonaro, at this moment, is a disaster"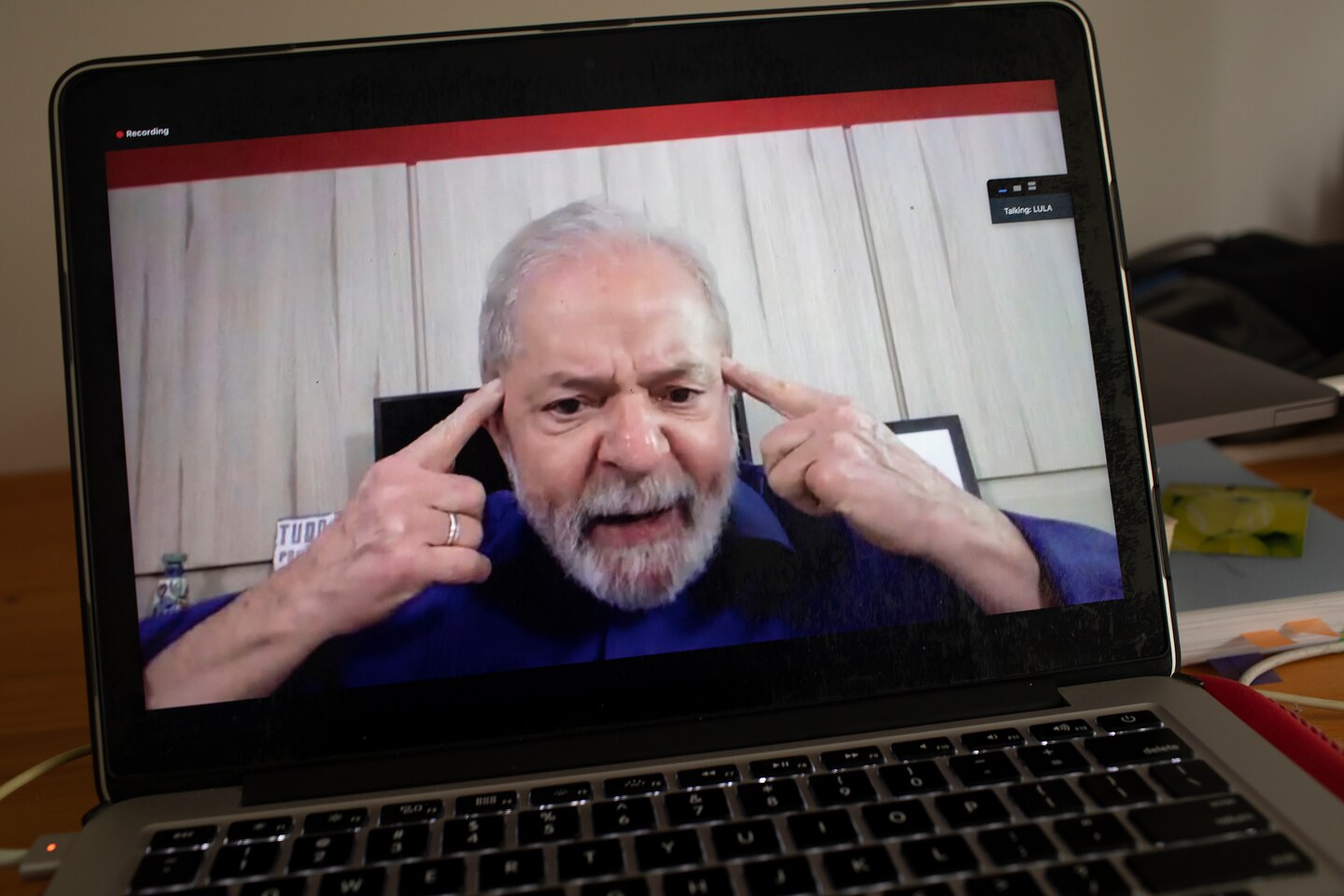 April 9, 2020
Photo: Silvia Izquierdo/Associated Press.
In home isolation just months after his release from jail, Brazil's former leader Luiz Inácio Lula da Silva said Wednesday that President Jair Bolsonaro needs to change his dismissive approach to the new coronavirus or risk being forced from office before the end of his term in December 2022.
The former president known as Lula said in an interview with The Associated Press that Bolsonaro's defiance of calls for social distancing hamper the efforts of governors and mayors to contain the virus.
Da Silva, who governed between 2003 and 2010 at time when Brazil's economy was strong, acknowledged that Bolsonaro is unlikely to heed growing opposition calls to step down and that there are not enough votes in congress for impeachment.
"Brazil's society might not have the patience to wait until 2022, though," da Silva said in a video call. "The same society that elected him has the right to remove this president when it notices he is not doing the things he promised. A president who has made mistakes and is creating a disaster. Bolsonaro, at this moment, is a disaster."
Some people in several regions that voted massively for Bolsonaro in the 2018 elections are disillusioned with him, banging pots outside their homes in regular protests in the last two weeks. The president's downplaying of the outbreak puts him at odds with almost all of the country's 27 governors.
About 800 people have died from the COVID-19 disease in Brazil so far, and there are almost 16,000 confirmed cases, the most in Latin America. Brazil expects a peak in virus cases in late April or early May.
Bolsonaro has challenged recommendations of the World Health Organization and of his own health ministry on social distancing and other measures to curb the virus. He has repeatedly called COVID-19 "a little flu."
Brazilian leftist politicians of different parties, including da Silva's Workers' Party, published a letter last week calling for Bolsonaro's resignation over his management during the pandemic. The former president didn't sign it, but said his views are clear.
"There's no way out with Bolsonaro if he doesn't change his behavior," he said. "It would be much easier to apologize, admit he was wrong, tell the Brazilian people that he is sorry."
Read the text in full at the Associated Press.