Free Lula Committees around the world join Lula Day's second edition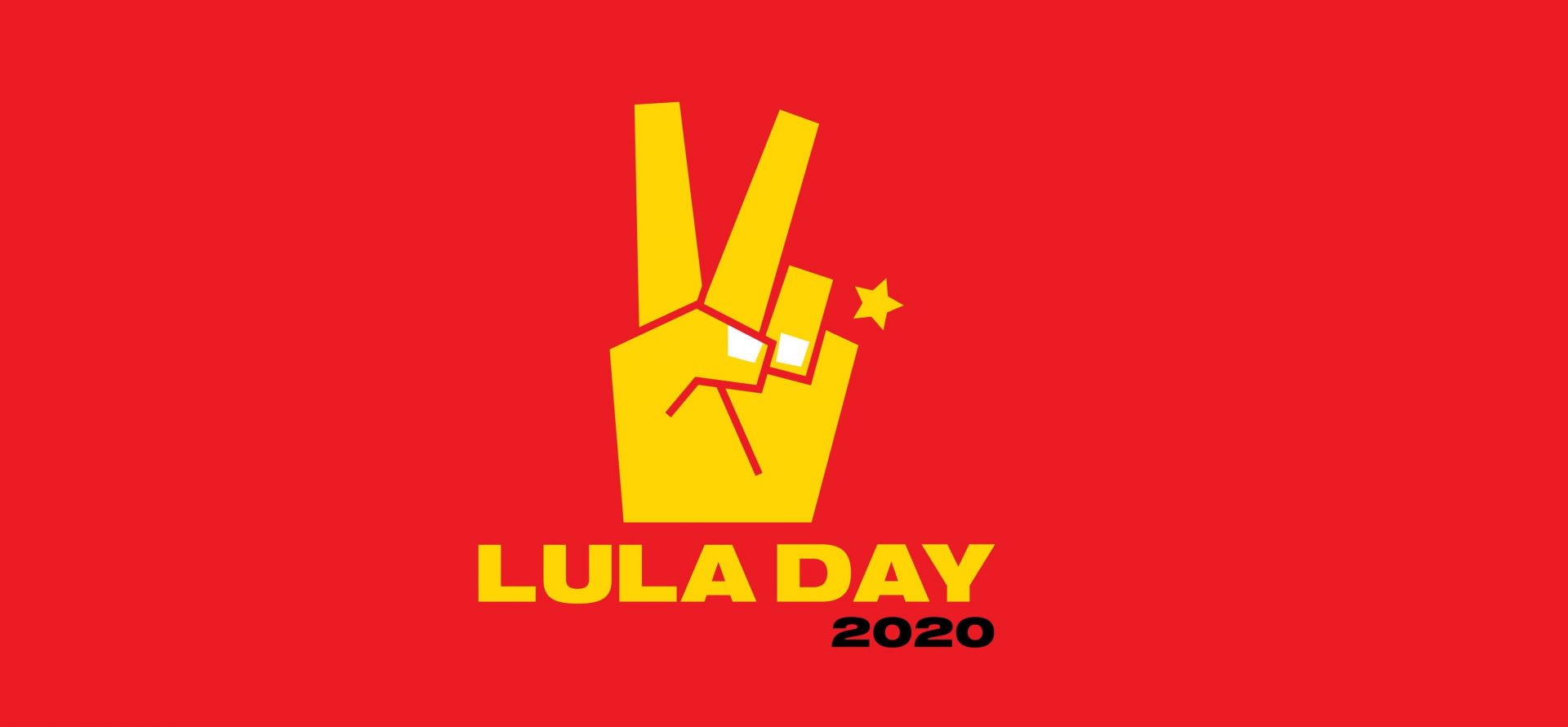 September 17, 2020
Art: Fernando Carvall
The second annual Lula Day, an international day in honor of Luiz Inácio Lula da Silva will be held on October 25 and 27 in Italy, France, Canada, Portugal, China, United States, England, Belgium, Switzerland, Germany, Spain, Israel, Sweden and Brazil.
The initiative is part of an increasing demand from the international community that praises Lula's legacy and recognizes that he has been subjected to lawfare. The date seeks to encourage the rise of the working class — represented by Lula since his journey as a union leader — and to promote social justice, diversity, environmental responsibility, democracy and world peace; values also fostered by him through his role as president of Brazil and as one of the most popular leaders of all time.
On streaming platforms and on social media, activists, academics, lawyers and individuals from multiple spheres will discuss topics that permeate Lula's personal history and the current political scenario in Brazil and in the world. Systemic racism, homophobia and the rights of indigenous peoples are part of the agenda. On the 27th, Lula's birthday, music, art interventions and poetry gatherings are among the activities. There will be music performance from Canada, concert at the Buen Retiro Park in Madrid, and exhibitions by Brazilian and American artists from New York. In Geneva, a celebration with Brazilian dishes, cake and samba will create an atmosphere of joy and unity that reflects Lula's personality. Due to the pandemic, each country will follow local health agencies guidelines. In order to make the occasion even more special, we'll invite the music icon Chico Buarque to join us by singing a song for Lula!
Lula Day – conceived by Giuditta Ribeiro, Gabriela Lima, Carla Pitton and Fernando Carvall – is a call to action for human rights and for democracy.
In 2019, Noam Chomsky stated that Lula was the most important political prisoner in the world. The ongoing persecution of the ex-president is part of a project to destroy public policies for social inclusion and to delegitimize leaders or symbols that represent such goals. Lula, who was the front-runner in the last presidential elections, was prevented from running; this violation of the rule of law has had tragic consequences for Brazil and for all of humanity. As a result of capitalist and fascist interests and of the attack on democracy, there has been a large escalation of poverty. Also, in addition to the neglect that has caused over 100,000 deaths from Covid-19, the genocide of Black people, L.G.B.T.Q., poor and indigenous peoples has risen.
However, justice is on the way; on August 4, the Supreme Federal Court recognized that Sergio Moro, ex-judge who became Jair Bolsonaro's justice minister, violated the impartial legal system in the cases against Lula, which indicates possible suspension of Moro's sentences. After leaving prison, the former president Lula stated: "I was released, but I am not free". Lula Day is synonymous with resistance and freedom, and this fight is for everyone!
---
Co-hosts: Free Lula Committee UK, PT Nucleus Germany, BRADO-NY (Brazilian Resistance Against Democracy Over-throw), FIRMES (Federación Internacional de Resistencia Migrante en Madrid), Parisian Committee Solidarity with Lula and for Democracy.
---
Contact: Amanda Lisboa | [email protected]
---
Participants:
Núcleo PT Alemanha
Comitê Lula Livre de Genebra
Comitê Lula Livre UK-Free Lula
Coletivo Andorinha-Lisboa
AlertaNYC
Brado-NY (Brazilian Resistance Against Democracy Overthrow)
Comitato Lula Livre Italiano
Núcleo PT Bologna
Núcleo PT Madrid
Comitê Lula Libre de Madrid
Roberto Nozaki, activist/Canadá; 'Lula Love' songwriter)
Comitê Lula Livre Bruxelas
Comitê Lula Livre Israel
Comitê Parisiense de Solidariedade a Lula e Defesa da Democracia
Comitê Lula Livre Oxford / England
Núcleo PT Londres
Núcleo PT Paris
Núcleo PT Boston
Brassar – Brasileiros na Suécia Contra o Golpe
Comitê Lula Livre – China
FIRMES – Federación Internacional de Resistencia Migrante en Madrid
Núcleo PT Lisboa
Comitê Lula Livre Bélgica