Chomsky's letter to Lula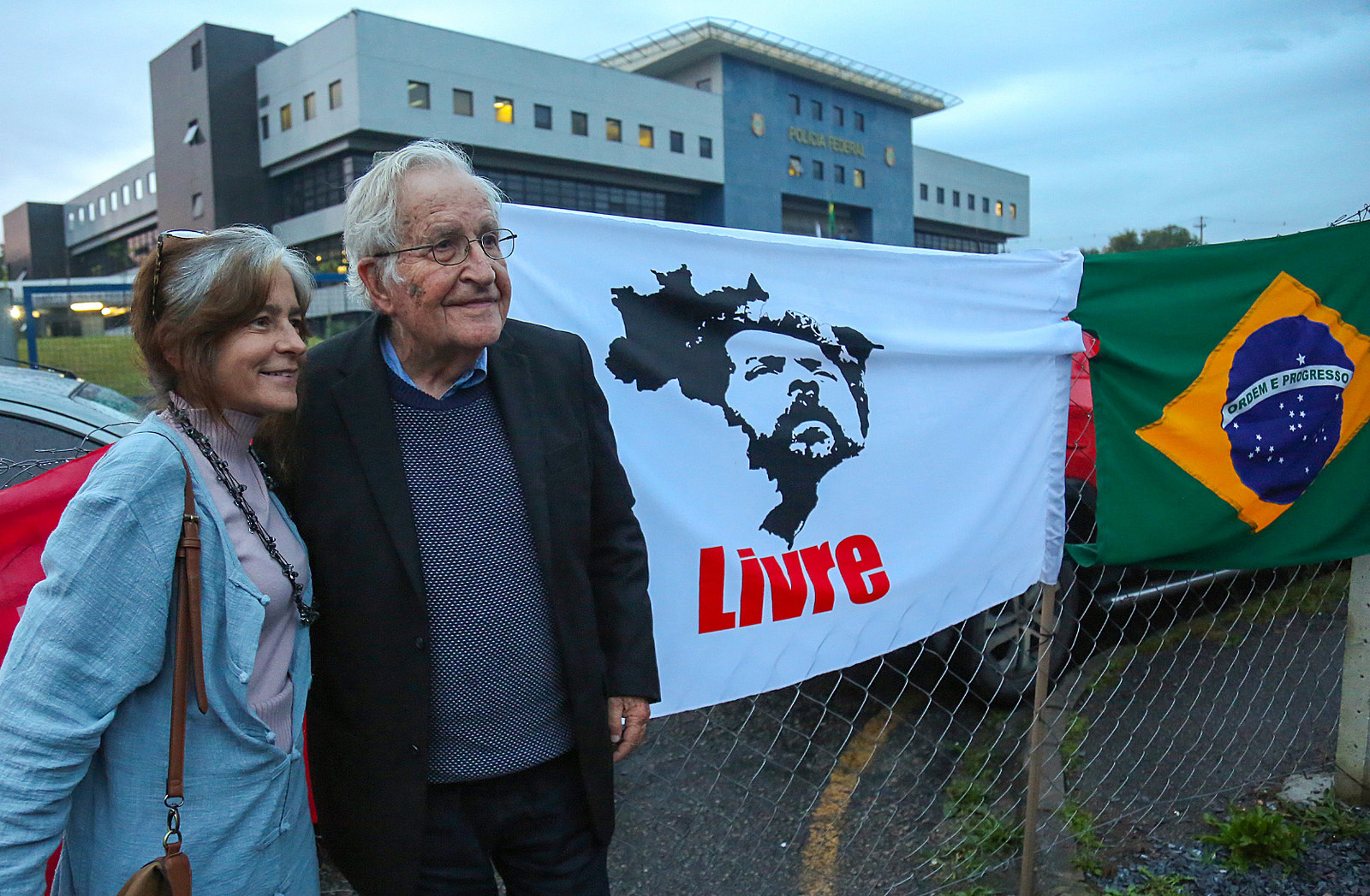 Ler em português
Dear Lula,
It is not necessary for me to tell you what a great pleasure it was for both Valeria and for me to have had the opportunity to visit you in Curitiba. We were delighted, but not surprised, to see how well you are dealing with the shameful circumstances in which you have been placed, an even uglier stage of the disgraceful political coup that is designed to prevent you from becoming the next president of Brazil. We were also very pleased to have a little time to interact with the enthusiastic support groups encamped outside, representing a great many more who feel the same way.
The extreme efforts to prevent you from running in the elections, and easily winning, are themselves a testimonial to the achievements of your terms in office and the fear on the part of reactionary sectors of power that you would carry forward the programs that you initiated for the benefit of the great mass of the population of Brazil. No less important, the world badly needs a revival of the voice for the Global South that you were instrumental in facilitating as Brazil at last began to assume an effective role in the world stage under your leadership. These are all matters that merit, and receive, great respect — and that inspire hopes for a brighter future, in which we hope and expect you will be able to assume again the role that you so richly deserve.
Valeria and I will be doing what we can to bring awareness of the unfairness of what is happening and the great importance of reversing the injustice quickly — and are looking forward very much to our next meeting – we hope in freedom.
Noam