Bulletin 447 – People's Committee in Defense of Lula and Democracy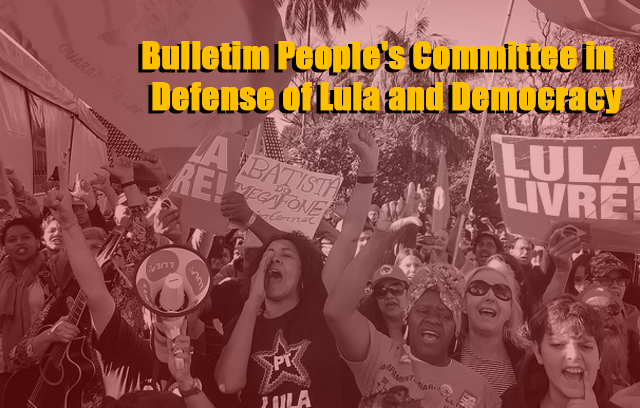 1. The ABC Metalworkers Union was the stage, once again, of the fight for workers rights and defense of freedom for former President Luiz Inácio Lula da Silva who, for decades, helped build Brazilian democracy through the organization. Thousands of people united on this Saturday, May 11th, to commemorate the 60th anniversary of the union, whose headquarters in São Bernardo do Campo, a little over a year ago, became a site of resistance after Lula's political imprisonment was ordered.
2. "Together with you I learned that it is worth it to fight for justice and democracy, for the rights of workers and for a better life for our people, as hard as the conditions of this fight may be," said a section of the letter that Lula sent to the ABC Metalworkers 60th birthday celebration.
3. The traditional "good afternoon, President Lula," shout on this Sunday, May 12th, was made together with a special Mother's Day homage. Women members of the Lula Livre Vigil were called on to lead the act and the shouts.
Bulletin 447 – People's Committee in Defense of Lula and Democracy
Straight from Curitiba – 5/12/2019 – 401 days of resistance – 7:20 PM